Florida Real Estate Academy, a real estate school offering courses to help you earn your Real Estate License.


"I just wanted to say thanks for all the help in the cram class. I took the test on Wednesday , and passed the first time. And honestly, I probably got 10-15 questions right that I wouldn't have gotten right had I not taken the cram class. It was very helpful."
K.K, Destin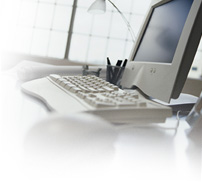 Florida Real Estate Academy is pleased to offer the finest online real estate education available anywhere. All our online courses have been approved by the Florida Division of Real Estate and allow our students to complete their education requirement through the convenience of the Internet.

Florida Real Estate Academy is owned and operated by Bryan Kiefer, Esq., one of Florida's leading real estate authors, brokers and instructors. Bryan is also a Florida attorney and as a member of the Florida Bar Real Property Division, he possesses a unique combination of legal and practical knowledge. All courses and materials offered through the Florida Real Estate Academy are written by Bryan Kiefer.