Florida Real Estate Academy, a real estate school offering courses to help you earn your Real Estate License.


"I PASSED!!!! I just took the test today. After completing your course, I must say, that I was very well prepared (maybe even over-studied). I actually think I may have made 100% on it. Your preparation teaching techniques and repetition still resonates in my mind!!! Thank you for helping me to accomplish this feat."
C.M., Pensacola, FL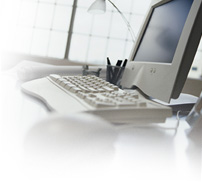 Kiefer Real Estate Seminars
http://www.kieferseminars.com
Visit our partner website if you are interested in attending a live class in person.  Kiefer Real Estate Seminars also offers an online bookstore offering study aids and audio CDs.
Electronic State Application Info
http://www.myfloridalicense.com
Use this link to file your application with the Florida Department of Business and Professional Regulation, Division of Real Estate electronically.  You can also use this site to track the status of your electonic or written application.