Florida Real Estate Academy, a real estate school offering courses to help you earn your Real Estate License.


"I wanted to personally thank you for your help and guidance with the Broker Pre-Licensing Class. The value that both the pre-licensing and cram course bring is immeasurable. I would recommend this class to anyone and, quite frankly, it is one of the few ways to ensure passing on your first try."
R.B., Destin, FL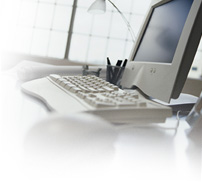 Here are some Frequently Asked Questions that may assist you in understanding the real estate licensing procedure in Florida and how online real estate courses operate.

If you have any questions about licensing procedures or our online real estate courses, please give us a call at 850-542-0800 or contact us using our Contact form on our website.

Thanks for your interest in Florida Real Estate Academy.

General Info