Florida Real Estate Academy, a real estate school offering courses to help you earn your Real Estate License.


"Just wanted to let you know I took the state exam on Thursday and PASSED! Thank you for your wonderful teaching techniques and all the tools you supply to enable us to make sure we pass the test. Your web cram class was fantastic. I really used that more as a study guide towards the last week of study. There are great review notes and quizzes! I felt confident going in to take the test. I will definitely recommend your services to others. Thank you again!

"
E.K., Atlanta, GA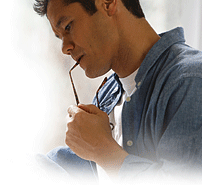 After completing the required pre-license course, many students enjoy the opportunity to have a live refresher course with an instructor. Our one day "Cram for the Big Exam" is highly recommended for all students, especially online students. We are pleased to offer this course to our students and students from other schools that want the Florida Real Estate Academy advantage!

The "Cram for the Big Exam" covers all subjects covered on the state exam, including property rights, legal descriptions, brokerage operations, agency, property valuation, taxes, contracts, mortgages, and discrimination. This class is designed to maximize your real estate knowledge and increase your chances of passing the very difficult state exam.