Florida Real Estate Academy, a real estate school offering courses to help you earn your Real Estate License.


"Your incrediable teaching ability allowed me to pass the state sales associate exam on the first try, a month and a half after taking your course! The exam tossed a few ackward questions at me, but your teaching methods gave me the tools to understand the subject matter and choose the correct answer. Also, your online audio classroom and study CD's helped tremendously in refreshing my knowledge the day before the exam. Thank you very much!
"
P.B., Destin, FL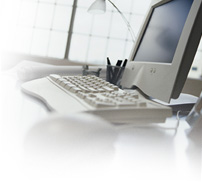 Florida Real Estate Academy is pleased to offer the finest online real estate education available anywhere. All our online courses have been approved by the Florida Division of Real Estate and allow our students to complete their education requirement through the convenience of the Internet.

Florida Real Estate Academy is owned and operated by Bryan Kiefer, Esq., one of Florida's leading real estate authors, brokers and instructors. Bryan is also a Florida attorney and as a member of the Florida Bar Real Property Division, he possesses a unique combination of legal and practical knowledge. All courses and materials offered through the Florida Real Estate Academy are written by Bryan Kiefer.