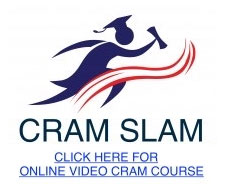 Pass your Florida real estate exam with online and offline courses offered by the Florida Real Estate Academy. Gain knowledge and insight on what you need to know about being a real estate agent from the people who wrote the book.

Florida Real Estate Academy is a full service real estate school offering a variety of online real estate courses, textbooks, CDs, and live classroom training in Florida. This combination of education services is unlike any offered in Florida and makes you better prepared to pass the Florida real estate exam.

Florida Real Estate Academy is operated by Bryan Kiefer, Esq., recognized author and teacher of Florida Real Estate education. Each online course offered through Florida Real Estate Academy is written and prepared by our school. We do not just link you up with another company so that you can buy their course instead. When you choose our school, you get a course written by our school.